THOMAS E. DELAHANTY II
The Uni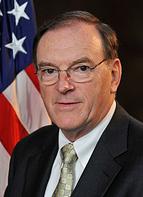 ted States Attorney, District of Maine has been a key partner in the success of not only this conference since its inception, but more importantly, in the fight against human trafficking and the exploitation of the vulnerable in our communities. Thomas E. Delahanty II has served as US Attorney since 2010. Previously, he served as a Maine Superior Court Justice from 1983 to 2010, serving as Chief Justice for five years. Before that, he served as District Attorney for Androscoggin, Franklin and Oxford Counties; and as County Attorney (and Assistant County Attorney) for Androscoggin County in the 1970's. Mr. Delahanty is a graduate of St. Michael's College in Vermont and the University of Maine School of Law. He serves on countless advisory committees and boards, and dedicates time to legal and public education programs in Maine, New England and nationally. A member of the Maine Trial Judges Association, Maine State Bar Association and the Androscoggin and Cumberland County Bar Associations, Mr. Thomas Delahanty was an honored guest and speaker at NOT HERE 2014.
CYNTHIA DEITLE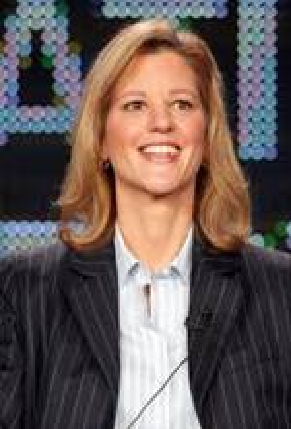 Supervisory Special Agent Cynthia M. Deitle joined the FBI as a Special Agent in 1995 and upon her graduation from the Academy, she was assigned to the New York Division. In 1997, she volunteered for a transfer to the Civil Rights squad. Over the next ten years, she served as the case agent for many high-profile civil rights investigations including the Color of Law case involving the death of Amadou Diallo, the sexual assault of Abner Louima by a New York City Police Department officer, and the Hate Crimes case involving the death of Yankel Rosenbaum in Crown Heights, NY. In 2007, Deitle was promoted to Supervisor in the Civil Rights Unit in Headquarters and then Unit Chief in 2008 where she was responsible for managing the FBI's Hate Crimes, Color of Law, Human
Trafficking and Abortion Extremism Programs on a national level. In 2011, she was transferred to the Boston Division to supervise the Public Corruption and Civil Rights Programs in Massachusetts, Maine, Rhode Island and New Hampshire. Deitle is an attorney and has earned a Master of Laws degree in Criminal Law from New York University School of Law and a Master of Laws degree in Constitutional Law from the George Washington University National Law Center. She has also published several law review articles dealing with the right to bears arms in the Second Amendment, and police officers' use of excessive force. She was featured in a
February 2011 episode of "60 Minutes" dealing with an unsolved Civil Rights Cold Case investigation in Mississippi, and she appeared in the Investigation Discovery Channel's series "The Injustice Files" in 2011 which profiled three unsolved or inadequately addressed Civil Rights Era Cold Cases. Deitle frequently lectures on all aspects of the FBI Civil Rights and Public Corruption Programs and has granted interviews to the Washington Post, New York Times, The Boston Globe, National Public Radio and the British Broadcasting Corporations.
MONTI DATTA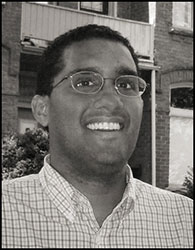 Dr. Monti Narayan Datta is a consultant with the Walk Free Global Slavery Index. With Dr. Kevin Bales, Monti has developed measures of the prevalence of modern slavery and its risk factors, used to compile the Index. An academic by background, Monti is an expert in research methods, international relations theory, public opinion, human rights, and modern slavery. In addition to Walk Free, he has partnered on anti-slavery projects with Free the Slaves and Chab Dai in addition to anti-poverty programs in Richmond, Virginia, where he resides. Monti's work has appeared in Human Rights Quarterly, The Brown Journal of World Affairs, International Studies Perspectives, PS: Political Science & Politics, and Political Science Quarterly. He is the author of Anti-Americanism and the Rise of World Public Opinion: Consequences for the U.S. National Interest, forthcoming with Cambridge University Press. He is working on several academic articles on modern slavery with Kevin Bales in addition to a book-length project on the subject.
Monti holds a PhD in political science from the University of California at Davis, a Master of Public Policy from Georgetown University, and a Bachelor of Arts in English Literature from the University of California at Berkeley. He is an assistant professor of political science at the University of Richmond where he teaches classes on human rights, global governance, research methods, and a yearlong intensive course on modern day slavery.
ROGER-CLAUDE LIWANGA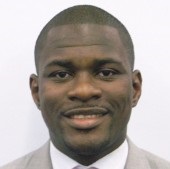 Roger-Claude Liwanga is a Fellow on Human Trafficking and Forced Labor Program at Harvard University FXB Center, a Visiting Scholar with Boston University's African Studies Center, and founder of Promote Congo Inc. Previously, Mr. Liwanga worked as a continuing legal education expert for the American Bar Association – Rule of Law Initiative where he designed training modules and trained lawyers and law professors in Kivu, Democratic Republic of Congo (DRC), to reinforce their capacity to offer Continuing Legal Education (CLE) to legal professionals. He also worked for The Carter Center in different capacities, including as a legal consultant, where developed a training module to train the Congolese magistrates on the protection of children against trafficking for economic exploitation in the mines.
Mr. Liwanga also served as an international election observer for the Carter Center's Election Observation Mission in Guinea-Conakry and Liberia. Since 2012, Mr. Liwanga has been invited as a guest lecturer for a human trafficking course at the Kennedy School of Government at Harvard University. Most recently, he produced a short documentary, "Children of The Mines", which was aired on WCVB-TV. He is also a contributor to The CNN Freedom Project and The Global Post. Mr. Liwanga holds a LL.M. in Human Rights Law from the University of Cape Town (South Africa), a Licence en Droit from Université Protestante au Congo (DRC), and a Certificate in International Human Rights Law from Institut International des Droits de l'Homme (Strasbourg-France).
STEPHANIE HENRY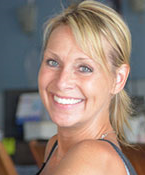 Stephanie Henry's life has been filled with bumps, detours and even a few head-on collisions. Born in Blackwell, Oklahoma, she was sexually abused throughout her childhood and she entered an adulthood marred by domestic violence, substance abuse, bulimia, a suicide attempt, a job as a stripper and even a loss of child custody. Despite these roadblocks – or perhaps because of them – she managed to transform her personal narrative into a story of fulfillment and triumph. Not satisfied to just affect change in her own life, Stephanie made it her mission to give other victims the same opportunity to recover and find peace. Inspired to share her story and remove the stigma surrounding the issues she faced, she authored If Only I Could Sleep: A Survivor's Memoir, a courageous account of her fight to overcome adversity and work toward healing. Stephanie currently lives in McKinney, Texas with her husband Ray and their six children.
DAVID FINKELHOR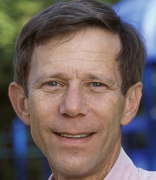 David Finkelhor is the Director of the UNH Crimes against Children Research Center, Co-Director of the Family Research Laboratory, and Professor of Sociology at the University of New Hampshire. Finkelhor has been studying the problems of child victimization, child maltreatment and family violence since 1977. He is well known for his work on the problem of child sexual abuse, reflected in publications such as "Sourcebook on Child Sexual Abuse" (Sage, 1986) and "Nursery Crimes" (Sage, 1988). He also has written about child homicide, missing and abducted children, children exposed to domestic and peer violence and other forms of family violence. In his recent work, he has tried to unify and integrate knowledge about all the diverse forms of child victimization in a field he has termed Developmental Victimology.
PRUDENCE PEASE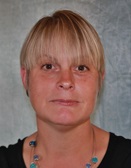 Prudence Pease of Tunbridge, Vermont, created a career dedicated to advancing the lives of others in her community and the state of Vermont. Pease is a certified Bridges Out of Poverty facilitator and has trained more than 3,000 individuals, including human service providers, HR professionals, and employers in Bridges work. Her personal story of growth and change as she traveled the road from welfare mom to judicial officer is extremely compelling and demonstrates beautifully the messages of Bridges Out of Poverty.
Ten years ago Pease began this journey serving as a community leadership facilitator and later as a community coordinator. She went on to work as a peer navigator with the Federation of Families for Children's Mental Health. Along the way, Pease became involved in politics. She ran for and was elected as the senior assistant judge of Orange County, Vermont. In this role, she managed the county's judicial system and presided over small claims, family, and traffic court. Pease is a graduate of the Vermont Leadership Institute. She is a highly sought after speaker and trainer.
COURTNEY SCHAAD

Courtney is the founder and president of Give Way to Freedom, a private operating foundation dedicated to enhancing the care and empowerment of survivors of human trafficking. She identifies potential projects, facilitates trainings, develops and analyzes surveys, and is skilled in providing individual and group counseling. Courtney worked as a psychotherapist for survivors of trafficking and torture at the Helen Bamber Foundation, London, UK and just resumed her direct client clinical work at Columbia County Mental Health. Courtney has recently been nominated to the board of directors of CASADA, Coalition Against Sexual and Domestic Abuse in Dutchess County.
Courtney has spoken about human trafficking and the psychological impact of trauma at several colleges, conferences, and events including, Zonta International London, Champlain College, University of Vermont, UNC Chapel Hill, Family Services in Poughkeepsie NY, The 2011 Not Here Conference in Auburn Maine, and the 2012 Tri State Not for Sale Conference in Stowe Vermont. Courtney received her Bachelor of Arts in Psychology, with honors, from the University of Rochester. She holds a Master's degree (M.Ed) in Counseling Psychology from Temple University and a Master's degree (MA) in Industrial/Organizational Psychology from the University of New Haven. In addition, Courtney completed an intensive course in Somatic Trauma Therapy in 2012.
CHRIS TROUT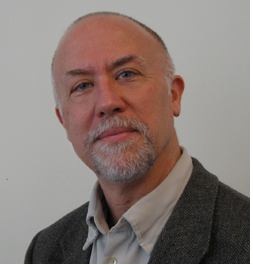 Chris Trout has explored the nature of human resilience for more than 37 years. His teachers have been an endless stream of resilient youth and adults who faced adversity and not only survived, but thrived. After 27 years developing innovative programs as an educator, therapist, mediator, speaker and executive director, Chris moved onto the national scene, bringing his message of resiliency and hope to diverse audiences, from inner-city Los Angeles to rural Canada. His writings extended that reach around the world. Chris is a lover of great jazz, fascinating people and transformative ideas, and does all three from his home on the coast of Southern Maine.
JASMINE FIANDACA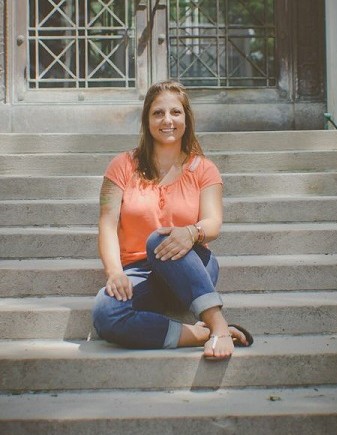 Jasmine Fiandaca is a survivor of domestic sex trafficking here in the States. She was in "the life" for eight years and is now using her voice to raise awareness for victims that are currently enslaved in human trafficking situations by speaking at colleges, churches and other venues. She has worked at My Life My Choice in Boston, as a mentor to at risk youth girls and has co-facilitated prevention groups. She has also been a passionate advocate for women at Amirah which is New England's first residential safe home for women exiting human trafficking. She has walked alongside women as they exit the sex industry by mentoring and helping them understand that there is power in their personal stories.
While being trafficked she attained an Associate Degree in Business Management from Bunker Hill Community College. Two years after getting out of "the life" she became a Massachusetts Real Estate Agent and rented apartments locally for five years. Jasmine is currently writing her first autobiography and is the mother of two small children that she hopes will help make a difference in the world someday.